Wednesday 13th December
11:00 am
-
Foulsham - Wednesday HC
Wednesday 20th December
11:00 am
-
Foulsham - Wednesday HC
Wednesday 27th December
11:00 am
-
Foulsham - Wednesday HC
Wednesday 3rd January
11:00 am
-
Foulsham - Wednesday HC
Wednesday 10th January
11:00 am
-
Foulsham - Wednesday HC
Welcome to the Heart of Norfolk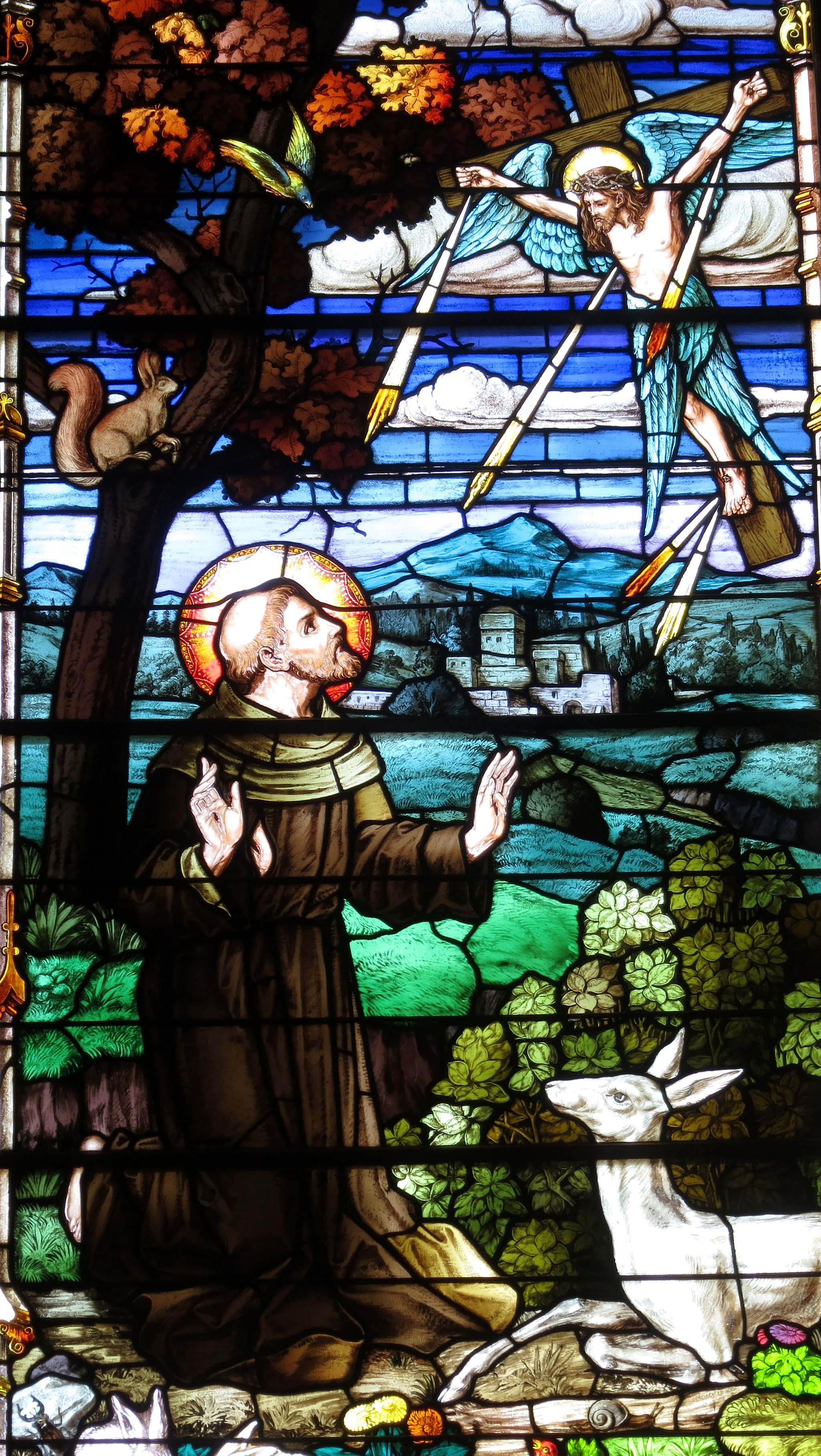 Back to our quiz pictures - Last Wednesday (4th October) was the Festival of St Francis of Assisi, who died on the evening of 3rd October 1226. There is a St Francis window in Foulsham Holy Innocents' Church – well worth a visit. This one, depicting St Francis receiving the stigmata (wounds of Christ), is in Julie Billiart Catholic Church in Hamilton, Ohio. Where did this miraculous event take place? More pictures on our quiz page.
Your Church Wedding
Did you know that a church wedding might cost less than you think?
Many of our villages also have well-equipped Village Halls,
which you might consider for your Wedding Reception.
Phone us for an informal chat with one our team
on 01362 668850 or email: heartofnorfolkchurches@gmail.com
Welcome and join us
We hold regular Sunday Services, Mid-week Holy Communion and Friday Morning Praise.
Have a look at our Worship calendar.
Why not let us keep you fully informed by signing up to our weekly e-Bulletin.

If you wish to make a donation please, click the button above and choose your church.
Heart of Norfolk Churches