---
Dear Friends,
Three church buildings in the Heart of Norfolk Group are now open for individual (private) prayer. They are:
Guestwick St Peter's: Sundays 10am-4pm; Wednesdays 9am-4pm.
Wood Norton All Saints': Daily from Monday 6th July 2020.
Worthing St Margaret's: Sundays and Wednesdays 9.30am-4.30pm (automated door entry system).
Please observe social-distancing and one-way flows (signage in place).
Regarding Public Worship, please follow this link to our e-bulletin for this week.
The Heart of Norfolk Group continues to meet each Sunday at 10.30am for worship via Zoom. Please do be in touch if you would like to join us!
With my prayers and best wishes,
Revd Sally
Team Rector
Zoom and any other help or support - email heartofnorfolkchurches@gmail.com
e-Bulletin - News, Sunday readings, a reflection for the day and information click here.
VOLUNTEERS WANTED to help Norfolk please go to Volunteering Norfolk website who are coordinating support for the County.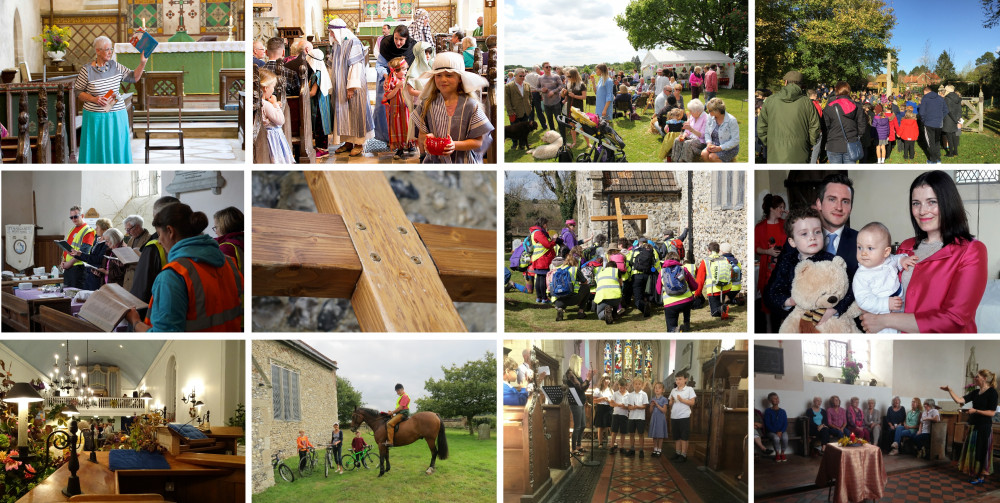 Situated in the heart of the beautiful county of Norfolk, the villages of the Heart of Norfolk Group (benefice) form part of the Sparham Deanery in the Diocese of Norwich. We worship God and support our community within the framework of the Church of England.
All Church Sunday and weekday services have been suspended.